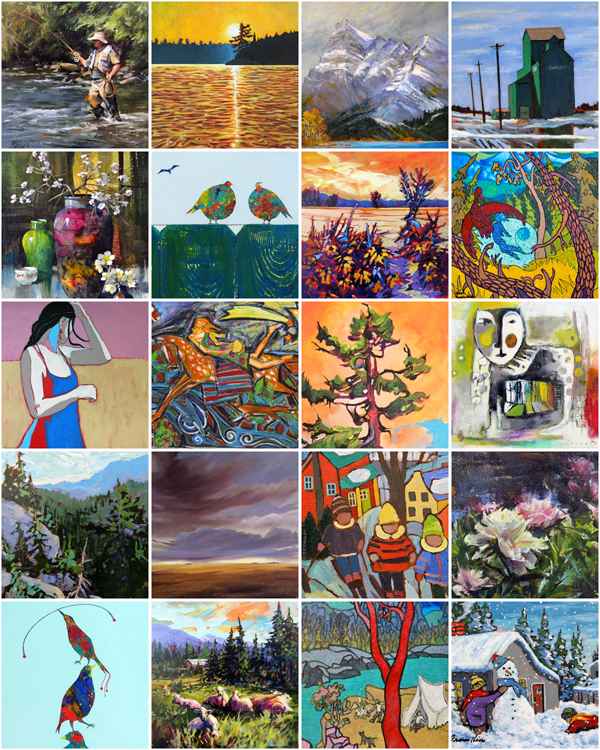 Join us this holiday season for our annual small paintings show! We will be exhibiting a large selection of small paintings available for under $1,000!
Stop by during our opening reception Friday November 30th from 3-6pm.
The full collection will be posted to our website under our exhibitions link by November 30th, or interested clients are welcome to contact the gallery for an e-brochure! This exhibition and sale includes original paintings by:
Sheila Adams, Terry Ananny, Nicki Ault, Patricia Bellerose, Denis Chiasson, Marie-Eve Cournoyer, Cristina Del Sol, Real Fournier, Perry Haddock, Fraser Hine, Melissa Jean, Tracey Kucheravy, Wendy Hart Penner, & Lucy Schappy!