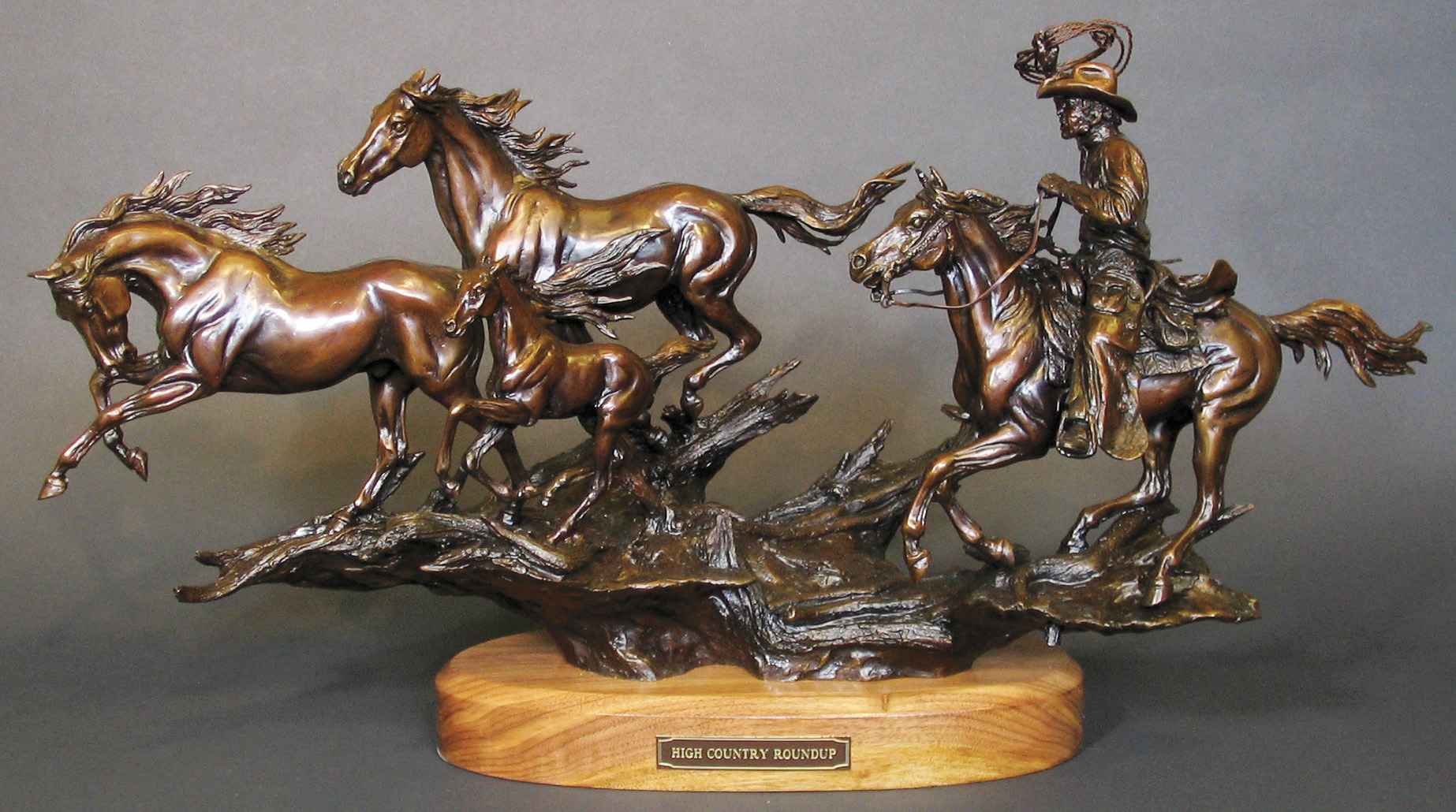 Much more than a ten-day long celebration with midway rides and bucking broncos, the Calgary Stampede is a gathering place that hosts, educates, and entertains visitors from around the world. Their purpose is to preserve and celebrate western heritage, culture, and community spirit. The first Calgary Stampede was hosted in 1912 and has since flourished into the modern celebration you know today. This year the Calgary Stampede takes place July 5 - 14, 2019.
Get into the Western spirit and browse our extensive collection of Western and Cowboy bronzes by Alberta artist Don Toney!
"It seems for as long as I can remember two things have dominated my thoughts, time and ambitions: horses and art. I was playing at both as a kid and I am still playing at them as an adult (the more things change the more they stay the same).

I grew up on a cattle ranch in the foothills of Pincher Creek, Alberta. We rode horses before we could walk and grew up with an appreciation for the people, the creatures, and the way of life that is our western heritage. These have been the inspiration of much of my art and life. My mother tells me that I wanted to do something artistic from the moment they put a pencil in my hand. Art has been so much a part of my life that I can't imagine life without it." - Don Toney
During the Calgary Stampede Juried Competition, Don Toney's sculpture has been selected in five different categories, representing various rodeo event trophies. Over the course of his career he has created over 450 different limited edition bronzes and eight life-size bronzes! His Calgary Stampede commissions include the Wild Horse Trophy, the World Championship Blacksmith Competition Trophy, and the Chuckwagon Aggregate.
More information about this annual rodeo and festival can be found at www.calgarystampede.com